UNLOCK YOUR TRUE POTENTIAL
VIDAPOJECT'S UNIQUE PROGRAMS ARE DESIGNED TO FIT ANYONE'S FITNESS GOALS. FROM POWER LIFTING TO BODY COMPETITIONS WE HAVE THE TOOLS YOU NEED TO TRANSFORM YOURSELF.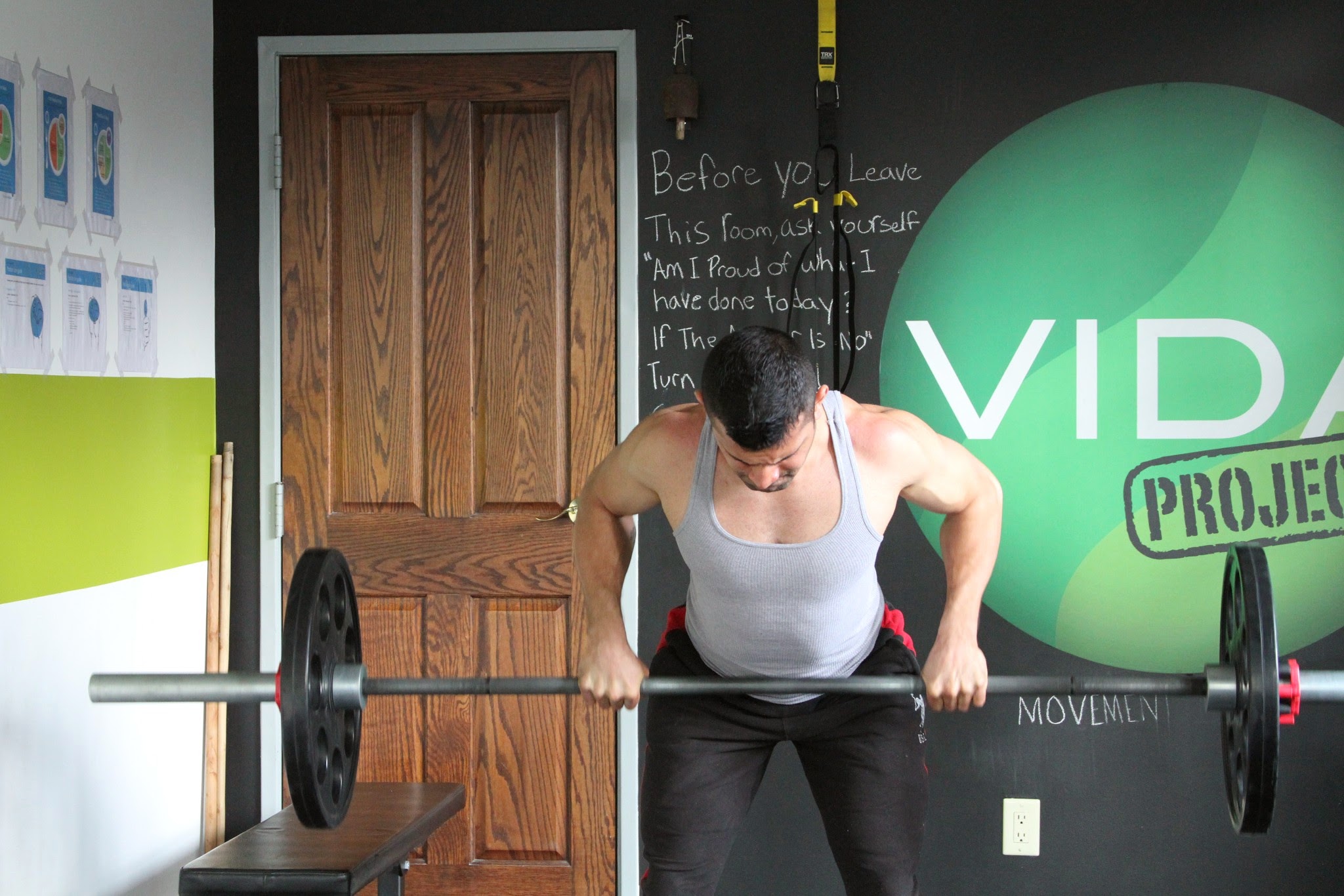 THE BEST VERSION OF YOURSELF
BECOMING THE BEST VERSION OF YOURSELF DOES NOT HAVE TO BE A LONELY JOURNEY. VIDAPROJECT WILL CREATE A STRONG FOUNDATION OF STRENGTH WITH OUR PROGRESSIVE LIFT PROGRAMS. YOU WILL DISCOVER STRENGTH YOU NEVER KNEW YOU HAD, BURN THE FAT YOU DON'T WANT, AND LEARN ABOUT THE UNTAPPED CAPABILITIES THAT LIE WITHIN YOU.
YOUR TRANSFORMATION STARTS HERE
PUT THE EXCUSES TO THE SIDE AND LET'S START TO WORK ON YOU! VIDAPROJECT OFFERS THE BEST PROGRAMS TO BUILD STRENGTH, BURN FAT, INSTILL GOOD HABITS AND TRANSFORM YOUR BODY. WITH GROUP SUPPORT AND NUTRITION PACKAGES, BEST BELIEVE YOU WILL ACHIEVE THE RESULTS YOU ARE LOOKING FOR.
We recommend you begin with an IN DEPTH movement assessment
THIS WILL ALLOW US TO PIN POINT HOW WE CAN UNLOCK YOUR POTENTIAL
Or take a look at all of our service option below
Try a Workout
Sign up here to receive a Free at Home Workout!